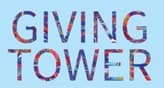 Did you know that 250 million children still can't read despite having attended school for years*? It is common to think that providing access to education is key in advancing civilization; it is partly true. However, lack of quality education keeps children illiterate, unstable and in poverty.
We can address this by providing children access to quality education, utilizing the proven system designed and supported by Fundación Escuela Nueva (FEN).
In order to continue our work, starting November 24th until January 7th 2015, we're taking part in this year's CrowdRise Giving Tower Holiday Challenge.  This 6 week challenge is comprised of the CrowdRise Giving Tower, a virtual tower made up of bricks, each of which represents a donation made to charity on #GivingTuesday, the biggest charitable giving day of the year!
For the overall challenge, we are creating a #IFEN campaign with a dedicated #FENTuesday campaign (specific to #GivingTuesday) to ally our friends and future ones to our cause! We invite you to actively participate in this campaign, together we can contribute to the future of our children through quality education: Donate, participate and share!
WHAT exactly?
Your contribution will change a child's future by providing access to quality education. Therefore access to quality education is possible. To learn more about our work, click here.
Our aim for this Challenge is to raise funds for 5 Colombian primary schools that educate 1,000+ children, at a cost of $25 per child. But we don´t want to stop here!
All funds will be invested in training and follow up strategies for teachers to improve their pedagogic practices, participatory engagement activities with families and communities and very high quality educational materials for the students and their classrooms.
ABOUT Fundación Escuela Nueva (FEN)
Internationally acclaimed and founded in 1987, by the authors of the Escuela Nueva education model, FEN is a non-governmental organization pioneer in the innovation and adaptation of active, cooperative and child-centered learning methods. Our work and leadership in education reform have benefitted more than 5 million children across 17 Latin American countries, Vietnam, East Timor and, most recently, Zambia; and has earned us important recognition. We have developed one of the longest running, bottom-up educational innovations of the developing world that has successfully impacted national policies.
Fundación Escuela Nueva's approach is to:
challenge education into a necessarily collective and cohesive endeavor
design replicable pedagogical strategies that can be easily integrated by teachers
encourage civic engagement and democratic attitudes & behaviors
transform conventional, teacher-centered learning into child-centered, active, participatory and collaborative learning
empower students to be leaders and change agents, so crucial in the 21st century
nurture an ethos of peace and participation where students and teachers are the center
Help us help others! Please donate or share our news or finally become a member of our fundraising team today!
Together we can make education the most powerful tool for raising the proficiency levels in literacy, numeracy, and problem solving along with the development of 21st century social skills.
Some awards received
. Clinton Global Citizenship Award – Executive Director, Vicky Colbert, was recognized by President Bill Clinton with the inaugural Clinton Citizenship Award (2007)
. FEN was selected by The Global Journal as one of the world's Top 100 NGOs (2013 & 2012)
. Henry R. Kravis Prize in Nonprofit Leadership Recipient—the Kravis Prize recognizes organizations that demonstrate extraordinary accomplishments and bold, visionary leadership in the nonprofit sector (2011)
. WISE award for its efforts in education for pluralism (2009)
. FEN receives the Skoll Award for Social Entrepreneurship from the Skoll Foundation (2006)
. Founder and director Vicky Colbert recognised by Ashoka, the Schwab Foundation, WISE Prize Laureate and the World Economic Forum
FEN system recognition
Clinton Global Citizenship Award (September 28th 2007) FEN press release: – Executive Director, Vicky Colbert, was recognized by President Bill Clinton with the inaugural Clinton Citizenship Award. This award ´honors extraordinary people who are who are making a major difference with their efforts to help others.´ Vicky Colbert is among the four honorees that were recognized at the Clinton Global Citizenship awards.
The Henry R. KRAVIS Prize in Leadership (February 2nd 2011), press release ´Every year we look for nonprofits that achieve a far-reaching, tangible impact, and Ms. Colbert not only has improved the lives of more than five million children in Latin America, she has created an education model that is particularly relevant for low income schools´ said Marie-Josée Kravis, selection committee chair, Senior Fellow The hudson Institute, New York.
Skoll Award for Social Entrepreneurship (April 17th 2006), press release: ´We believe their work has the potential for transformational benefit to education, and we're honored to support their continued commitment to systemic change at the grassroots level´ says Sally Osberg, President and CEO of the Skoll Foundation.
UNESCO, education sector interview (19 November) 2012 'The Escuela Nueva model promotes a positive learning environment where students work actively in close collaboration with the local community. The curriculum is tailored to the pace of each individual child, thus improving academic achievement.'
Ernesto Schiefelbein, Former Director of UNESCO's Regional Office for Education in Latin America and the Caribbean (OREALC) / Ex Minister of Education of Chile & rector of the Autonomous University of Chile – (1993) UNESCO/UNICEF In Search of the School of the XXI Century, – ´After extensive review of evaluations on educational experiments, studies by international agencies and 20 years of visiting schools in most Latin American countries, Escuela Nueva is the most promising model for experimenting adaptation in other countries of the Region. As far as I know, there is no other example of massive educational improvement in a democratic developing country.´
David L. Kirp, professor of public policy at the University of California, Berkeley, USA: 'I'm convinced that the model can have a global impact on the lives of tens of millions of children — not just in the developing world but in the United States as well.' NY times (Feb 28th 2015), Make School a democracy
Tom Luschei, Associate Professor at the School of Educational Studies, Claremont Graduate University,USA: 'Due to the emphasis on student governance, child-centered instruction, and cooperative learning, Escuela Nueva has also been linked with positive non-cognitive student outcomes like peaceful social interaction and leadership.' Blog's.edweek.org (Nov 4th 2015), Colombia's Escuela Nueva Model could work in California
Follow us on Facebook and Twitter in order to discover all the surprises this event will bring.
*WorldBank Education results, (last update Sept 22nd 2015)